5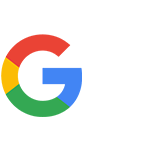 Review from F.J. | Source: Google | Oct 17, 2013
"I came in to see Dr. Z for facial rejuvenation. He preformed a liquid facelift using Radiesse. The results are amazing! I look years younger an without losing my natural appearance. Thank you Dr. Z for turning back the clock!"
Patient Story

Review from M. | Source: RealSelf | Oct 24, 2018
"The Man to See - Love his work and I reffer him to all my friends and family. Dr. Zimmerman is at the top of his tier. I've already had the bbl done at his office and my results were amazing. I'm now going back in to get facial work done and I can't wait"
5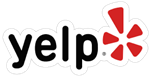 Review from M.V. | Source: Yelp | Jan 29, 2019
"I have used Dr Zimmermans services a few times as I'm still new with treating myself to treatments. I love the staff here and they do not treat you like a number. The Dr is the sweetest and down to earth man ever!  I have to rave about getting my lips done for the first time ever. Irene the injector knew exactly what I wanted with a natural look. She explained all the healing process and made it a point to say expect alot of swelling. I woke up the next morning with very slight swelling and then I had a small bruise in one area that was it.  I love my natural plump lips. Ladies be careful what you ask for because everyone is starting to look the same and at this office, they do not up sell or look crazy with over filled faces. This was the best experience! No real swelling and a slight bruise! Versa is a great filler."