5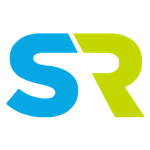 Review from J.Z. | Source: Solutionreach | Jul 02, 2020
"Kristi is amazing and my tattoo removal is going so well. She numbs me so efficiently I donít even feel any pain. The tattoo is fading very quickly and it looks great."
5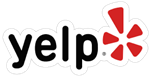 Review from L.T. | Source: Yelp | Oct 29, 2019
"I have gone here several times in the past month due to a Nevus on my face, as a young person it bothers me and effects my self confidence. Dr Zimmerman was able to laser it off, suggest IPL to help the collagen come through and really increase my self confidence overall. I love that every time I have a procedure or am looked at he turns it into an educational moment not only for his staff but me as well. I look forward to going through any cosmetic need through him and his team."
5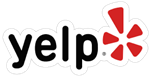 Review from R.S. | Source: Yelp | Oct 20, 2018
"Dr Z is so amazing. I had the deep facial skin resurfacing done a few months ago and I am loving my results. Dr. Z is very professional and exhibits great customer service. I would recommend his services to everyone and hope to return to his location very soon!"