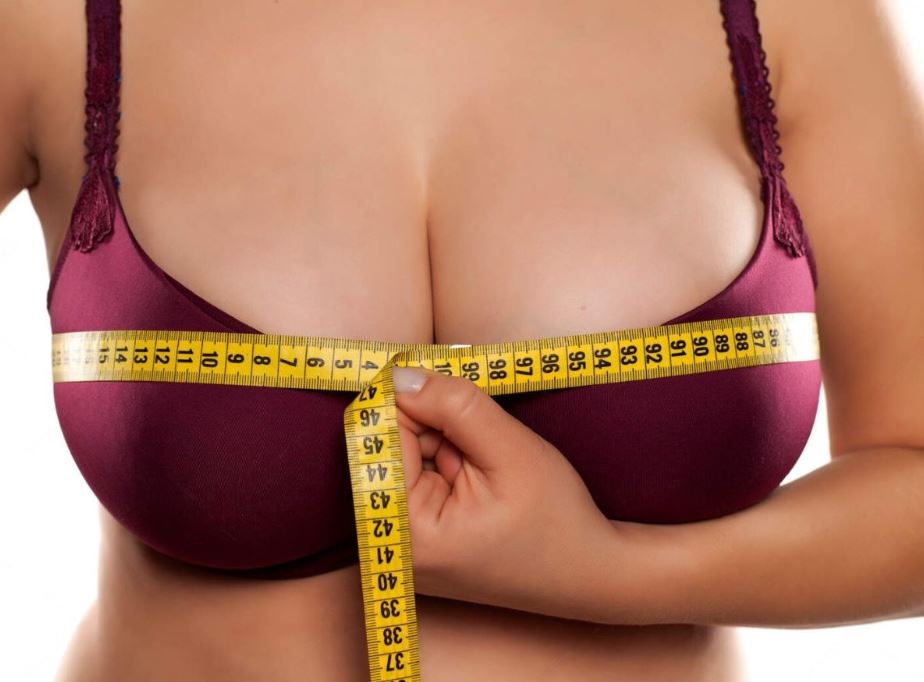 Breast augmentation through traditional surgery has long been a popular option for women seeking fuller breasts. However, the potential drawbacks and risks associated with surgery have left many searching for alternative options. One such option is fat transfer breast augmentation. Many call it the "natural boob job" because it allows women to increase the size of their breasts without implants or invasive surgery. 
What Is Fat Transfer Breast Augmentation?
Fat transfer breast augmentation, also known as autologous fat transfer, involves using a patient's own fat to enhance the size and shape of their breasts. The procedure begins with gentle liposuction to remove excess fat from areas such as the thighs, back, or arms. The collected fat is then purified and strategically injected into the breasts to achieve the desired fullness and symmetry. This technique allows for a more natural look and feel without implants.
Benefits of Fat Transfer Breast Augmentation
1. It offers natural-looking results.
A key advantage of fat transfer breast augmentation lies in its ability to provide remarkably natural-looking results. The transferred fat seamlessly blends with the existing breast tissue, creating soft contours that both look and feel authentic.
2. It's minimally Invasive.
Unlike traditional breast augmentation surgery, fat transfer requires smaller incisions and eliminates the need for implants. This significantly reduces the risk of scarring, infection, and other complications often associated with surgical procedures.
3. It offers body contouring benefits.
Fat transfer offers more than just breast enhancement; it provides the added benefit of body contouring. The liposuction procedure used to harvest fat can help sculpt other areas of the body to create a more balanced and proportionate overall look. It can also be combined with other procedures like the tummy tuck or breast lift to achieve your desired look. 
4. It provides long-lasting results.
While some of the transferred fat may be absorbed initially, the remaining fat typically establishes a permanent presence in the breasts. This makes the results relatively long-lasting compared to temporary breast enhancement solutions like fillers.
Who Will Benefit from a Fat Transfer Breast Augmentation?
Fat transfer is an ideal option for women seeking subtle to moderate breast enhancement while avoiding traditional implant-based procedures. Those looking for a natural appearance and feel, coupled with the advantage of body contouring, will benefit from this procedure. However, not everyone is a suitable candidate for fat transfer. Ideal candidates should have sufficient fat reserves in other areas of their body to facilitate the augmentation process.
How Much Does Breast Augmentation Surgery with Fat Transfer Cost in Las Vegas?
The cost of fat transfer breast augmentation in Las Vegas can vary based on factors such as the surgeon's expertise, the extent of enhancement desired, and the specific clinic chosen. On average, this procedure in Las Vegas can range from $5,000 to $15,000. It's crucial to consult with a board-certified plastic surgeon experienced in fat transfer procedures to obtain an accurate estimate tailored to individual needs.
Schedule A Consultation at Aesthetic Revolution Las Vegas.
If you're unhappy with the size or shape of your breasts, Dr. Zimmerman at the Aesthetic Revolution Las Vegas can work with you to create a personalized treatment plan for breast augmentation tailored to your needs and desired outcomes. 
Call us to schedule a consultation with Dr. Zimmerman at Aesthetic Revolution Las Vegas. We serve patients in the Nevada community and surrounding areas, including Winchester, Sunrise Manor, Paradise, Spring Valley, Henderson, and more.