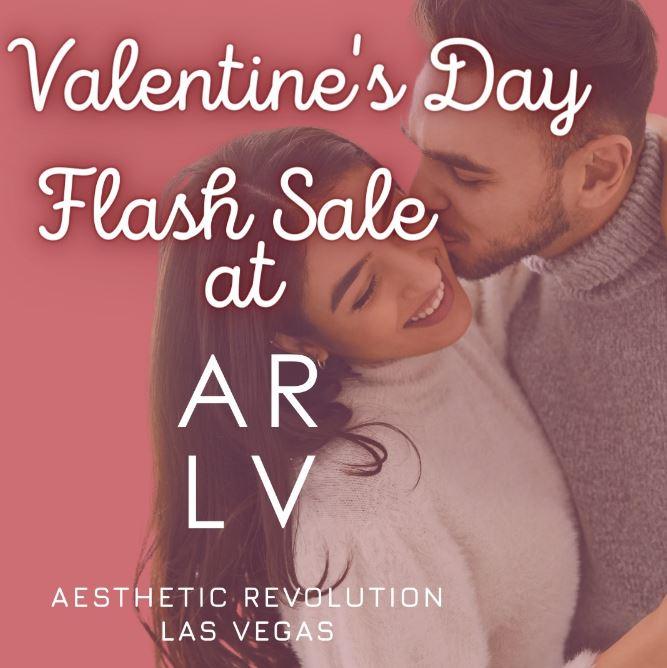 Whether you want to look your best this February or experience mind-blowing orgasms that last long after Valentine's Day is over, or both, we've got you covered with our Valentine's Day Specials. 
This month's specials include your favorite treatments for sexual wellness, skin rejuvenation, and body contouring including PRP O/P shots, HapPenis, lip fillers, microneedling, and liposuction. This Valentine's Day, give a gift that you and your partner can share. Trust us, they're better than flowers or chocolates.
O-Shot $700, Z-Shot $700, P-Shot $700, and O + Z Shot Combo $1200
Valentine's Day is a time to celebrate love and sex with your special someone. So why not give your partner the gift of intimacy and sexual pleasure with the O-Shot and P-Shot?
The O-Shot and P-Shot are PRP treatments designed to increase arousal and enhance sensation in women and men respectively. The O-Shot can tighten the vagina, reduce pain during sex, and improve orgasms. 
This February, women can get the O-Shot and Z-Shot with HA filler for only $700 for each injection. But why settle there when you can get more powerful climaxes with the O + Z Shot Combo for only $1,200? Yes, you heard that right, the Big "OZ" will give you orgasms as piercing as Cupid's arrows!
For men, the P-Shot can make for a larger, stronger, and straighter penis, enhance pleasure and improve erectile dysfunction. Have a girthier penis with the P-Shot for only $700. No surgery, no downtime!
3 FemTouch + 3 ThermiVa + 6 EmSella Package for only $3,500! Add OZ Combo for $4,200 Total.
Ladies, if you're feeling self-conscious about the appearance of your vagina or experiencing dryness, incontinence, or pain during sex, you'll love our non-invasive vaginal rejuvenation packages at Aesthetic Revolution Las Vegas! 
With FemTouch, you'll enjoy the benefits of laser therapy that can help improve symptoms of vaginal dryness, incontinence, and even pain during sex. Combine the FemTouch package with the ThermiVa package which helps tighten the vaginal tissue and enhance sexual gratification, and the EmSella package, which uses EM therapy to improve urinary incontinence and sexual function, and you've got "The Works" – a comprehensive approach to vaginal rejuvenation.
The Works package includes 3 FemTouch treatments, 3 ThermiVa treatments, and 6 EmSella treatments – all that for only $3,500. These treatments are non-invasive and there's no downtime involved!
If you want the ultimate in vaginal rejuvenation and more explosive orgasms, The Works Plus package includes all of the treatments from The Works package plus the O-Shot  + Z-Shot Combo for only $4,200! The O Shot uses PRP to enhance sexual arousal and improve vaginal health, while the Z Shot uses HA filler to improve sexual pleasure.
$500 OFF HapPenis Fillers, HapPenis + P Shot - Add $500 to the Price of HapPenis
Not confident about the size and girth of your penis? We've got the perfect solution for you. No surgery. No downtime. 
Aesthetic Revolution offers the HapPenis procedure, which uses filler injections to increase girth and improve sensation. Dr. Zimmerman's HapPenis Procedure uses HA, Radiesse, or BellaFill filler to enhance penis size and improve sexual performance. 
Right now, we are offering $500 OFF normal pricing of HA, Radiesse, and BellaFill! You can HapPenis Procedure + P Shot combo (The Works) – just add $500 to the price of HapPenis. By combining the HapPenis procedure with the P-Shot, you'll enjoy a comprehensive approach to male sexual enhancement. 
Complete Your Valentine's Day Look with Your Favorite Beauty Treatments! 
This Valentine's season, give your lips the love they deserve with one (1) syringe of HA filler for only $600. With just one visit, you'll see a noticeable difference in the fullness and smoothness of your lips, making you feel confident and beautiful.
But why stop at just your lips? Give your skin a whole new look with Radiesse! Buy four (4) syringes and get a Xeomin 50 Unit FREE for only $2,800. This amazing deal will give you the youthful, radiant look you've been dreaming of, without breaking the bank.
If you're looking for a more long-lasting solution, BellaFill is here to deliver! With BellaFill day pricing of only $850 per syringe, you can enjoy a youthful, refreshed appearance that lasts up to 2 years.
Looking to achieve a fairer and more youthful complexion? Vampire Facial and our NEW ARLV Elite Signature Facial are excellent options! This February, our Vampire Facial is available for only $300 while you can get our ARLV Elite Signature Facial with Laser Skin Rejuvenation for just $200!
Lastly, take advantage of our Facelift and Liposuction special offers. If you pay in full, you'll receive 20% off the total price! 
These amazing specials will be available until February 14, 2023, and will be valid until August 14, 2023. Call us to book your appointment today. We serve patients in Nevada including Winchester, Sunrise Manor, Paradise, Spring Valley, Henderson, and more.