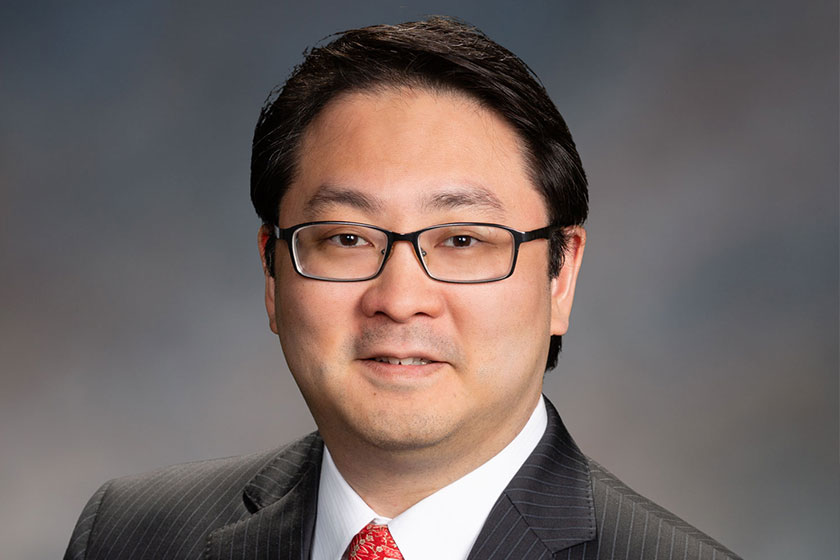 MEET DR. THOMAS LEE
Las Vegas, NV board-eligible plastic and reconstructive surgeon Dr. Thomas Lee covers the full breadth of aesthetic surgery. He has joined Aesthetic Revolution Las Vegas to offer women and men cosmetic and reconstructive surgeries of the face, body, skin, and breast. He is a board certified in both General Surgery and Plastic and Reconstructive Surgery. Dr. Lee is an accomplished facial injector and is very well known for his work with BOTOX® and other cosmetic injectables. He has medical privileges at St. Rose Sienna Hospital, St. Rose San Martin Hospital, Desert Springs Hospital, Henderson Hospital, and Sunrise Hospital.
Dr. Lee has published more than a dozen medical manuscripts, presented topics at peer-attended meetings, and won awards for his research. He is a teaching faculty for The Valley Health Systems in Las Vegas, NV and a medical director of the Advanced Wound Care and Hyperbaric Center at Desert Springs Hospital Medical Center in Paradise, NV.
SKILLS AND SPECIALTIES
Dr. Lee is known for his knowledge, experience, gentle touch, and aesthetic sensibilities. He has honed his skills in aesthetic procedures and surgeries, including breast augmentation, breast reduction, breast lifts, post-mastectomy breast reconstruction, complex revision breast surgery, facelifts, brow lifts, facial implants, eyelid lifts, and facial trauma reconstruction.
He also performs full body rejuvenation for women (mommy makeovers) and after weight loss surgery (skin excision and contouring for bariatric weight loss patients). Dr. Lee offers a wide variety of skin peels, nonsurgical laser procedures, and radiofrequency treatments.
EDUCATION
With his passion for knowledge and a strong desire to optimize the quality of patient care, Dr. Lee invested in his education to become the surgeon he is today. He holds a bachelor's degree in bioengineering (with a minor in psychology and economics) from The University of California, San Diego (UCSD). In addition, he has a master's degree in clinical investigation as well. He earned his medical degree from the University of Nevada School of Medicine. Board-certified by the American Board of Surgery, Dr. Lee has completed his residencies at the University of Louisville, KY.
PERSONAL
Patient education, conservative innovation, and meticulous attention to detail are Dr. Lee's mantras. He has contributed community service for a relief mission in Kenya, and he was a volunteer with Habitat for Humanity.
Dr. Lee is very proud to come from a family of doctors. His father, Dr. Fred Lee, is an OBGYN in Las Vegas, NV who has compassionately cared for Las Vegas families for several decades.
*Individual results are not guaranteed and may vary from person to person. Images may contain models.

Dr. Thomas Lee is a renowned Las Vegas, NV plastic and reconstructive surgeon of the breast, face, and body at Aesthetic Revolution Las Vegas.
9130 W Post Road
Suite 100
Las Vegas, NV 89148
Phone: 702-360-6686