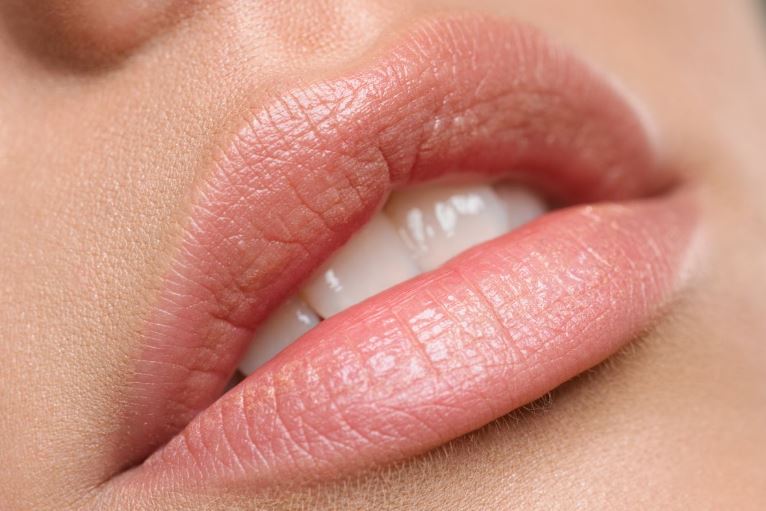 A non-surgical treatment to achieve full, luscious lips with no downtime. 
Your lips subtly change as you age. Over the years, the plump and vibrant lips you once took for granted may begin to lose their volume. And let's be honest, it's a bit of a downer. A lot of us still yearn for those full, luscious lips that make us look young and confident. At Aesthetic Revolution Las Vegas, we offer women (and men) a chance to achieve the lips that feel right and perfect for them with lip fillers. 
What is Lip Augmentation?
Lip augmentation is a cosmetic procedure designed to improve or restore the volume and shape of the lips. Using a range of techniques, from fillers to surgical implants, this procedure seeks to provide balance, symmetry, and fullness to the lips. 
Why Choose Lip Fillers for Lip Augmentation?
Lip fillers, specifically injectables, are the most popular and minimally invasive option for lip augmentation. Unlike surgical methods that can require significant downtime and can carry higher risks, lip fillers offer a quick, relatively painless approach and immediate results. 
Types of Lip Filler Injections
Lip augmentation is not a one-size-fits-all affair. There are several kinds of lip fillers to choose from, each with its unique properties, benefits, and longevity. Here are some common  options: 
1.

Restylane.
This is a range of hyaluronic acid-based fillers. This is widely popular for smoothing wrinkles, although they're especially favored for enhancing lip volume and definition. The results can last anywhere from 6-9 months, depending on individual factors and the specific product in the Restylane range used. Over time, Restylane naturally degrades within the body, but its effects can be maintained with regular touch-ups.
2.

Juvederm
Juvederm boasts a smooth consistency that's perfect for adding subtle volume and contouring the lips. There are various products under the Juvederm umbrella, some of which are tailored specifically for the lips, such as Juvederm Ultra and Juvederm Volbella. Depending on the type of the product and individual factors, Juvederm can last between 6 months to a year or more.
3. Radiesse
This filler is slightly different. Instead of hyaluronic acid, Radiesse is made from calcium hydroxyapatite, a naturally occurring substance found in our bones. Though not always the first choice for lips due to its thicker consistency, it can be ideal for individuals looking for longer-lasting results. 
Radiesse acts as a scaffold under the skin by providing structure and stimulating natural collagen production. The results can last a year or more, but due to its consistency, it's important to consult with a cosmetic surgeon to ensure it's the right choice for your lips.
How Do Lip Fillers Shape Your Lips?
When administered by trained professionals, lip fillers can not only add volume but also define, contour, and correct asymmetry. The fillers can be injected into the lip body for volume, the vermilion border for definition, or into the cupid's bow to add that picturesque M-shaped curve. The outcome is fuller, more defined lips that align harmoniously with your facial features.
What are the Benefits of Lip Injections?
Beyond just the aesthetic appeal of fuller lips, the benefits include:
Immediate results with minimal downtime.

Ability to correct asymmetry.

Improved self-confidence and facial harmony.

Minimal side effects when done by a certified professional.

Reversible and temporary; if you're not satisfied, the effects can be reversed.
Do Lip Fillers Hurt and How Long Is the Treatment?
Most patients find lip fillers to be tolerable. A topical anesthetic is often applied to numb the area to reduce any discomfort you may experience. The treatment is relatively quick, usually taking around 30 minutes to an hour. There's no downtime so most patients can return to work or their usual daily activities immediately after the treatment. 
What Results Can I Expect?
You will see the results immediately post-treatment. When done by a board-certified cosmetic surgeon like Dr. Zimmerman, your lip fillers can offer results that are remarkably natural-looking. The added volume and definition typically last between 6 months to over a year, depending on the filler used. You may experience some minor side effects like swelling or redness, but this is to be expected and they often go away within a few days. 
How Much are Lip Fillers in Las Vegas?
The cost of lip fillers in Las Vegas can vary based on the type of filler used, the amount needed, and the expertise of the professional administering it. On average, one can expect to spend between $500 to $1000 or more per session.
Board-Certified Plastic Surgeon in Las Vegas
When it comes to your lips, wouldn't you want someone who's not just good but exceptional? Dr. Zimmerman is a board-certified plastic surgeon with years of experience in lip injections. His extensive experience in aesthetic procedures ensures that you receive treatments tailored to your desires. When it comes to results, his beautiful collection of lip augmentation before and photos will speak for themselves! 
Aesthetic Revolution LV serves patients in and around Las Vegas including Henderson, Summerlin, North Las Vegas, Boulder City, and the surrounding communities of Clark County.