Injectable neurotoxins are your best option when trying to reduce dynamic wrinkles or folds that are caused by muscle movement. When you raise your eyebrows, frown, smile or scrunch your facial muscles you cause dynamic movement that creates wrinkles. Even lip lines are partially caused by muscle movement. At Aesthetic Revolution Las Vegas, we offer Botox Cosmetic®, Dysport®, and Xeomin® They are three of the top neuromodulators- to temporarily minimize your muscles' ability to contract, thereby softening and relaxing these dynamic wrinkles.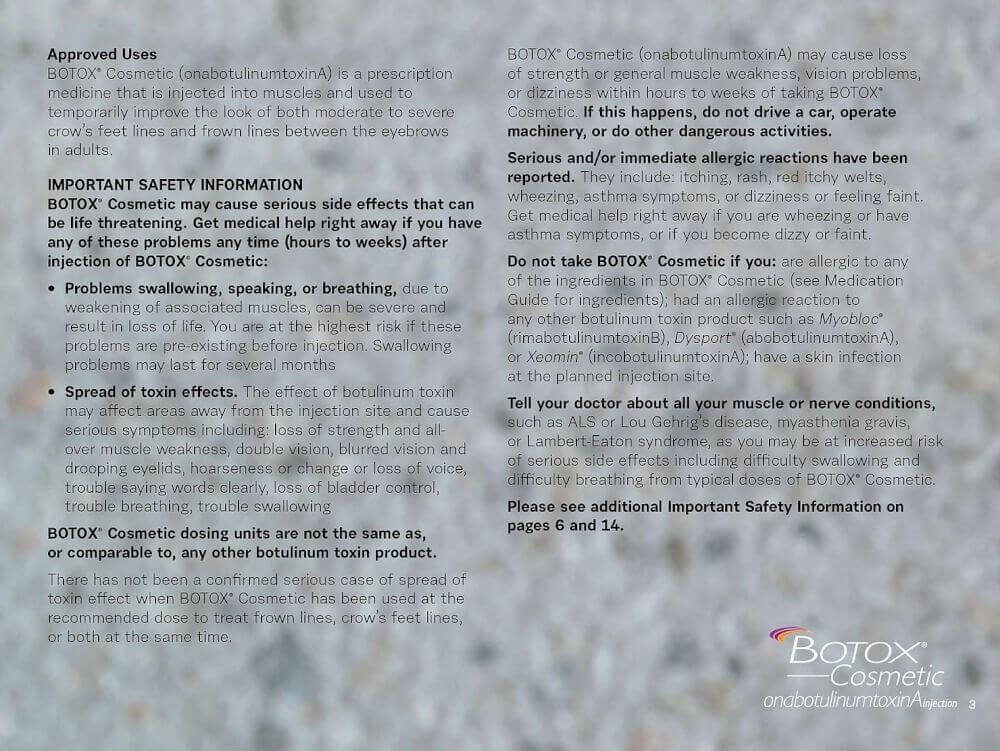 What are injectable neurotoxins?
MiBotox Cosmetic®, Dysport®, and Xeomin® are three of the most popular injectable neurotoxins available in the medical aesthetic industry. These injectable treatments are comprised of small amounts of botulinum toxin and are most commonly used to help relax dynamic facial wrinkles that have formed as a result of repeated muscle contraction. These toxins have been used for treatment of the glabellar ("11") lines between the brows, crow's feet, forehead lines, lip lines, wrinkled chins, neck bands, excessive sweating in the axilla, hands, and feet, plus a multitude of medical applications from headaches to cerebral palsy for years. Botox Cosmetic®, Dysport®, and Xeomin® can be used on their own or in combination with injectable dermal fillers for an even better, longer-lasting facial rejuvenation. We often recommend combination therapy with dermal fillers and neuromodulators in areas where you have deep skin folds due to volume loss.?
What can I expect from treatment?
Botox Cosmetic®, Dysport®, and Xeomin® treatments are a series of tiny injections to the area where the facial movement and wrinkles occur. These treatments take only a few minutes out of your day and are performed in the office with topical anesthesia and ice or cold air for ultimate patient comfort. Results will become visible within one week of an injection session and can last for 3-6 months for most patients.
Why should I choose Aesthetic Revolution Las Vegas?
Dr. Z of Aesthetic Revolution Las Vegas has had 2 chapters published on Toxins and speaks at peer-reviewed meetings on their use. He is well versed in injection techniques and choosing the best injectable neurotoxin to treat your aesthetic concerns.
* All information subject to change. Images may contain models. Individual results are not guaranteed and may vary.