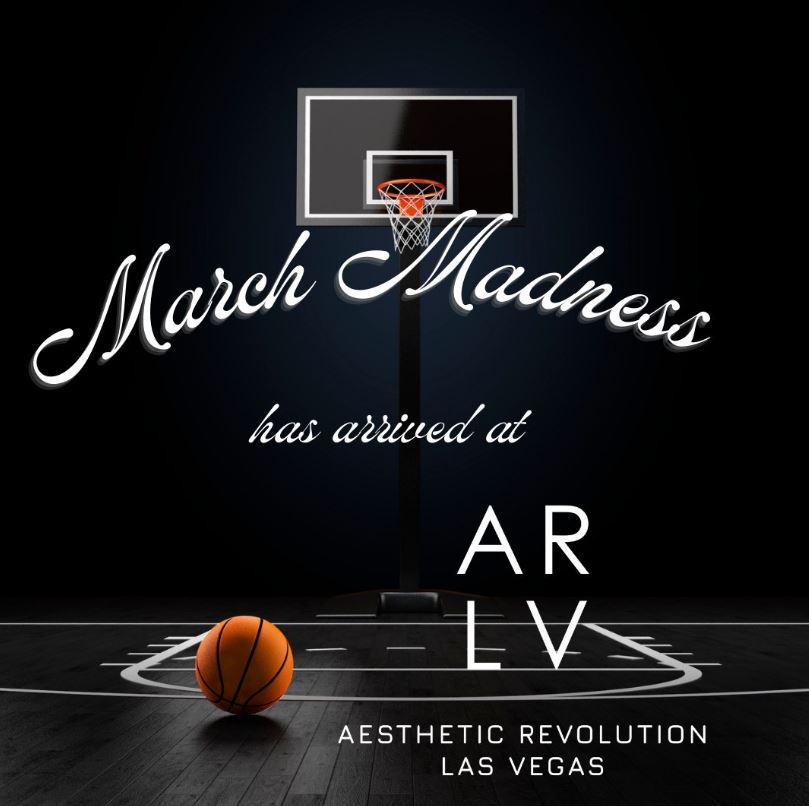 We are excited to welcome the new season with our March Madness Specials for 2023! This limited-time offer is an opportunity to save big on a variety of our popular cosmetic procedures, including liposuction, PShot, Emsella, Emsculpt, and many more. Don't miss out on this opportunity to achieve your beauty and wellness goals with Aesthetic Revolution's March Madness Specials.
Liposuction, Vasectomy & Gynecomastia - 20% OFF
It's your lucky month! Aesthetic Revolution Las Vegas is offering 20% OFF Liposuction, Vasectomy & Gynecomastia procedures this March. With our personalized treatment plans, we can help you achieve your body and wellness goals this year.
HapPenis Procedure: 10 Syringes - $500 OFF Original price.
If you're experiencing anxiety in the bedroom, our HapPenis Procedure may be the answer.
Dr. Zimmerman's non-surgical male enhancement treatment is safe and effective, and we're offering $500 OFF the original price when you purchase 10 syringes. Regain your confidence and enhance your performance with our HapPenis Procedure!
HA $6,500, Radiesse $7,000, and Bellafill $8,000
Do you want to reduce the appearance of fine lines and wrinkles? Our dermal fillers can help you achieve a more youthful appearance. This March, you can experience our HA filler for $6,500, Radiesse for $7,000, and Bellafill for only &8,000.
Our experienced doctors and aestheticians will work with you to create a personalized treatment plan that meets your unique needs, leaving you with beautiful, natural-looking results. No more tired-looking skin this spring!
PShot - $700 (Package of 3 for ONLY $1,950)
If you're looking to improve your sex life and increase your libido, then the PShot might be just what you need. With our March Madness Special, you can get the PShot for just $700 per session. You can save even more and pay only $1,950 if you purchase a package of 3 PShot sessions. That's a savings of $150 off the regular price!
Scrotox or BoCox- $700 - Xeomin 100u
Reduce wrinkles and improve the appearance of your scrotum with Scrotox or BoCox treatment. This treatment involves injecting Xeomin 100u so you can boost your confidence and feel more comfortable in your own skin. You can get the benefits of treatment for just $700 when you purchase it this month!
Acoustic Shockwave Therapy ASW (Package of 6 - $650)
Acoustic Shockwave Therapy (ASW) is an innovative treatment that uses sound waves to stimulate healing and regeneration in the body. It's non-invasive, painless, and has been shown to be effective in treating erectile dysfunction, musculoskeletal pain, and cellulite reduction.
A package of 6 ASW sessions is now available at Aesthetic Revolution for just $650, making it an affordable option for those looking to improve their overall health and well-being. Take advantage of this amazing offer and experience the benefits of ASW for yourself.
Emsella Package of 6 for $600
Don't let urinary incontinence hold you back from living your life. Our clinic is offering a package of 6 Emsella treatments at a discounted price of $600. This treatment is perfect for those experiencing urinary incontinence.
Emsella is a pain-free procedure that takes only 30 minutes per session. The package of 6 treatments will provide you with the best results. You can expect to see improvement in urinary incontinence within the first few treatments!
Emsculpt Package of 4 for $800
Get summer body ready with Emsculpt - no surgery, downtime, or sweat! Our Emsculpt package includes four sessions for just $800. With this package, you can see visible results after the first session, with full results appearing after the fourth session.
Emsculpt is completely pain-free, and there is no recovery time necessary, so you can resume your daily activities immediately.
Mega Madness – $10,500 (Save $1,400 when purchased together) HapPenis (BellaFill) + 3 Pshot + Scrotox/BoCox + 6 ASW + 6 Emsella
Mega Madness is the ultimate package deal for those looking for an all-in-one male enhancement solution! With the HapPenis procedure using Bellafill, 3-Pshot, Scrotox or BoCox with Xeomin 100u, Acoustic Shockwave Therapy ASW (6 sessions), and Emsella (6 sessions), you'll get a complete and transformative experience.
This package deal will save you $1,400, and with its comprehensive approach to male enhancement, you'll be able to achieve the results you desire. 
Major Madness - $2,900 (Save $300 when purchased together) 3 Pshot + 6 ASW + 6 Emsella
Get a major boost in your sexual wellness with this package! The Major Madness package includes three Pshot treatments, six Acoustic Shockwave Therapy (ASW) sessions, and six Emsella treatments, all for a discounted price of $2,900.
With the Major Madness package, you can address a variety of sexual health concerns and experience a significant improvement in your overall sexual wellness. This March, invest in your sexual health and well-being!
Book Your Appointment Today.
These offers won't last forever, so don't miss out on the opportunity to invest in your beauty and wellness goals this March. Call us to schedule your appointment at Aesthetic Revolution Las Vegas today. We serve patients in Nevada including Winchester, Sunrise Manor, Paradise, Spring Valley, Henderson, and more.